Our Practice and Medical Philosophy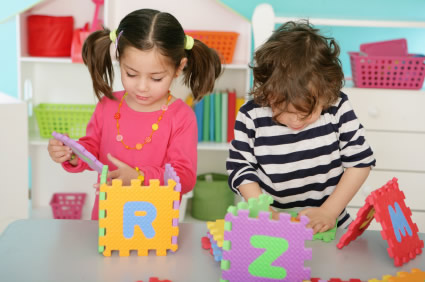 Our approach to medicine is about giving patients the time and tools they need for healthy living. There is ample scientific evidence that better health outcomes occur when a patient knows and is comfortable with their doctor. Therefore, most of your time in our office is spent with your physician. This allows Dr. Child to help you care for your kids, long after you leave our office. We also strive to provide a comforting, caring and whimsical setting where your children may feel more at home and hence look forward to their visits with us. We want you to feel relaxed and have fun with us!
Our community practice is committed to health promotion and education for children, adolescents, and young adults. We emphasize partnership and communication with a focus on non-invasive, preventative care. We seek to provide a safe, creative environment for children and their families where compassion, respect and honesty support family wellness. Read more about our Mission and Guiding Principles
Despite all good intentions, illness does occur. When we are attending to illness, our goal is to offer solutions custom to your child that will maximize their chances for returning to a state of wellness. We do not prescribe medication unless it is necessary and the benefits outweigh the risks. This means that for a cold, you won't be receiving antibiotics but instead, ideas on comfort care that can be provided for your child. At other times, prescription medications may be required. We will attempt to clearly describe the benefits, risks, and side effects of each option. It is our wish that each office visit becomes an experience that will encourage self-healing, independence, and skillful parenting.
We focus on education because you, as the parent, are with your children all the time. We can't be there all the time, but want to enable you to find the healthiest parenting style for both you and your child—one that is nurturing and gives you all the opportunity to thrive.
The Ideal Medical Practice Model.
Dr. Child's practice is based on the Ideal Medical Practice model, which affords the time to build a close, trusting doctor-patient relationship that results in consistent, individualized recommendations.
"A practice model designed to enhance doctor-patient relationships, increase face-to-face time between doctors and patients, reduce physician workloads, instill patients with a sense of responsibility for their health and cut wasted dollars from the entire system. The model encompasses the ideal micro practice model, which focuses on optimizing the smallest functional work unit capable of delivering excellent care: the solo doctor, even without any staff."
The key principles that ideal medical practices pursue are:
High-quality, patient-centered, collaborative care.
Unfettered access and continuity.
Extreme efficiency.