Monique Child, MD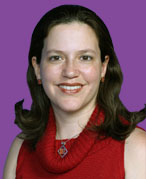 At Polar Pediatrics, you will see Monique Child, MD, for every visit. Dr. Child is a board-certified pediatrician who obtained her medical degree in 2000 from the University of Illinois at Chicago (which included a 4-month stint with the World Health Organization in Geneva, Switzerland and a subsequent visit to Bolivia, South America as a volunteer).
Dr. Child taught at the University of Illinois and the University of Colorado as a clinical pediatric instructor for both medical students and pediatric residents. She is also proud to have been selected by her colleagues to serve previous terms as The Secretary for the American Academy of Pediatrics (Alaska Chapter) and The Chairperson of Pediatrics at Alaska Regional Hospital.
Dr. Child is devoted to making the world a better place by helping parents raise happy and healthy children. Her passion is the reason she opened Polar Pediatrics in May of 2009. Dr. Child is unique in the world of medicine as she is solely focused on the betterment of a child's life, not the numbers and moving on to the next patient. Your child is the most important person to Dr. Child.
Cheechako (In Memoriam)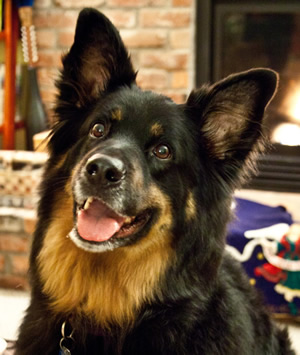 Cheechako spent many years at Polar Pediatrics and loved meeting new kids and dear friends alike. He was very friendly and sweet, and loved to be petted and will be deeply missed.